Meet Annette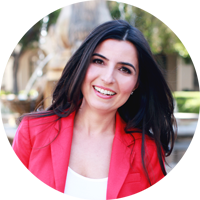 Annette Stepanian is an attorney and business strategist who equips other creative professionals and small business owners with the legal and business knowledge needed to confidently start and grow their businesses.
After practicing litigation at a national law firm in San Francisco for over five years, she took a leap of faith and started her own creative business.
Combining her passion for law and small business, Annette seeks to make the law practical, approachable, and dare we say it – even a little fun.
Photo (c) Melody Melikian.